Energy NZ at the World Masters Games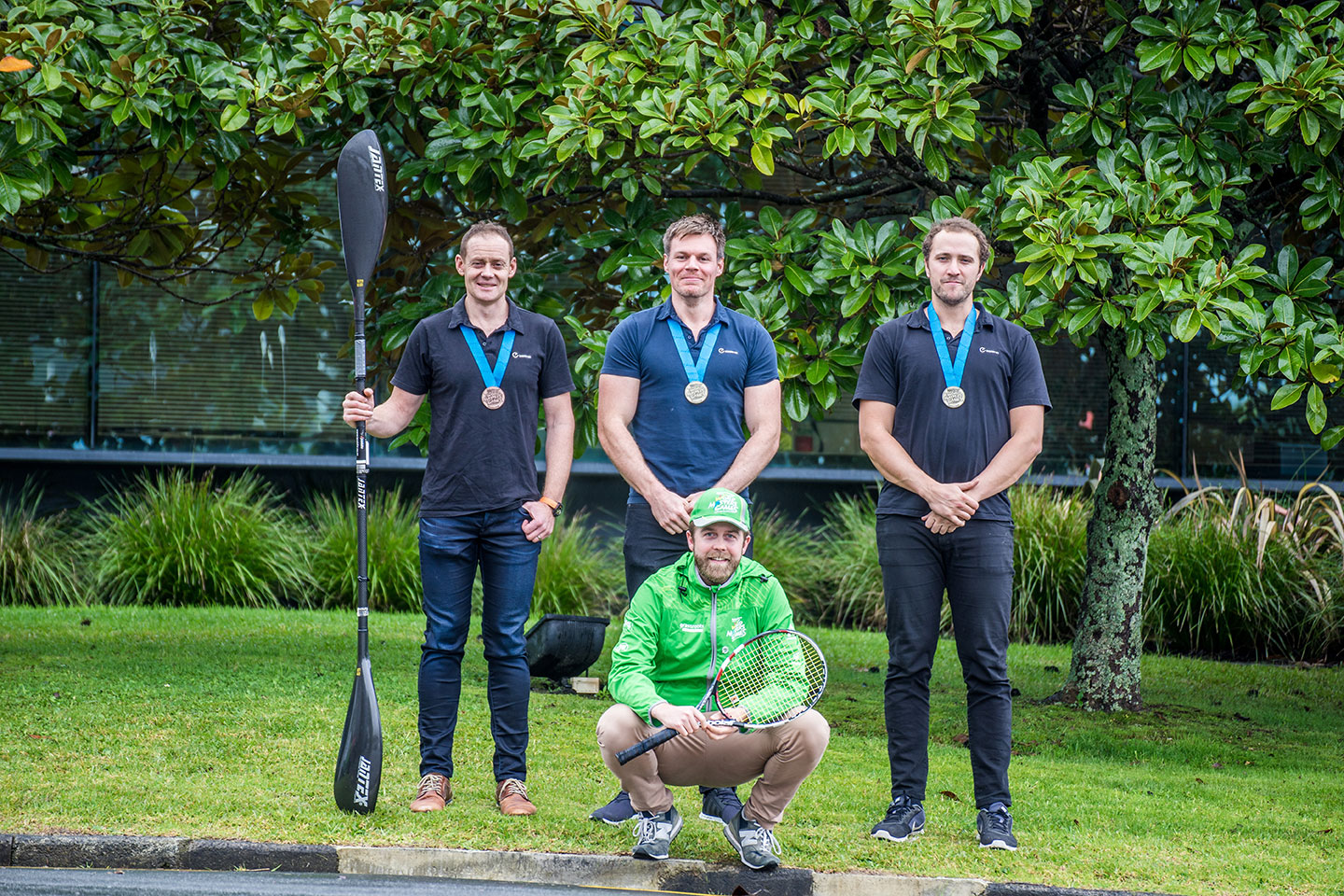 Between Easter and the World Masters Games this April, the Energy NZ office was pretty empty but that was soon replaced by our haul of medals! First off the ranks was Sam Fairley (Senior Project Manager) with a gold in the water polo, followed by Andy Logue (Director) with a bronze in the surf ski kayaking, and Jacob Sodo (Energy Services) with a gold in the rowing. 
Not competing but supporting the games was Ross Tunmer (Senior Energy Consultant, AKA Tums). Ross was an official at the tennis who also got his big break earlier this year when he was called up to the ASB Open where he was one of the linesmen on court with Serena Williams! 
Talking of Williams, we shouldn't forget to mention Amber Williams, EECA Account Manager who picked up a gold in the women's 10km road race!